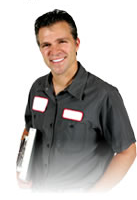 Welcome to Sensible Car Rental!
Sensible Car Rental Renting from Automotive Professionals
Affiliated Car Rental, L.C. has been in the local car and truck rental industry for over twenty five years, with over 200 locations nationwide and over 3000 vehicles on the road.
Our franchisees consist of automotive retail and repair facilities around the country who have realized they could fill a niche by supplying not just their own customers, but businesses as well as individuals and families in their communities with economical car and truck rentals.
---
Know more about us:
Local Owned & Operated
Quick & Easy Online Reservations
Rental & Referral Rewards
Weekend Specials
Commercial Business Rates

Reviews:
Read What Our Customer Have to Say
Thank you for helping my parents with a car rental when they had to make a quick trip to our home. You helped us out more than you know. We would highly recommend you to anyone and everyone.

Lisa and Joe, Yorktown Heights., NY
---
I wanted to take a moment to thank you for all the help you provided me and my family over the St. Patrick's Day weekend. We were up here on vacation and our car broke down during the middle of a horrible storm. With no one else to help us, we turned to you. You scheduled someone to pick us up in horrible weather and gave us a ride back to your office to complete all the paperwork. We were treated very kindly during such a stressful time for us and we would highly recommend you to everyone we know. Thank you all so much.

Mary Anne, Swiftwater, PA